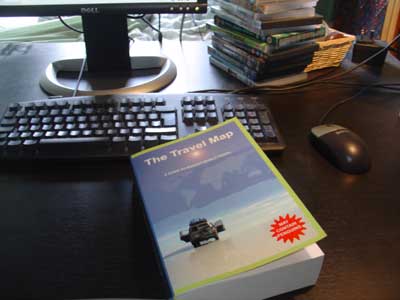 I've been lucky enough to visit all seven continents, something that isn't economically possible for most of the world's population. After a number of trips I decided to put all the journals together with maps, checklists and advice and I believe the end result is reasonably entertaining and useful. Click on the countries that interest you, and if you want to find out more buy the book so that I can continue meeting people around the world and doing amazing things.
My Target for "The Travel Map" book
If I sell:
>10: Some relatives and friends will understand what world travel is like.
>100: I will be surprised that there's genuinely a wider appeal for my thoughts.
>1,000: Proceeds go towards another backpacking global trip targeting real culture and experiences.
>10,000: There might be some interest from sponsors or major publishers and the book turns into a real legacy.
>100,000: I buy a fancy house in North London, have an inflated ego and have more press interest.
>1,000,000: I can call myself a popular travel writer.
CURRENT STATUS: LEVEL 1 Some relatives and friends might understand what world travel is like.
Author Profile
Marko Tusar began world travel quite late in life at the age of 29. Born in London, of Slovenian parentage, he graduated in electronic engineering and later studied music technology at York. He has worked in technical support for the BBC for many years, helping to look after the World Service and the BBC News Website. From a Highgate base (originally from Edmonton), travel continues to be an important part of his life adding much greater meaning and significance to the large world map hanging on his living room wall.